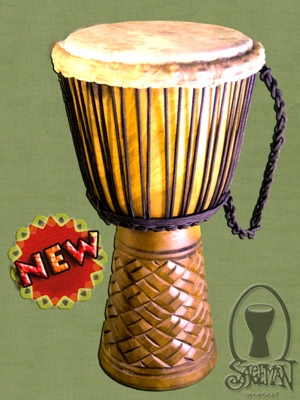 Click Any Image To Enlarge
OUT OF STOCK

If you want to know what to expect from Sageman Drums in the next years, take a long look at our new ethnic series.
These are our best drums, without a doubt.
We have incorporated imported African goat skins to get that real Guinean sound that synthetic heads can not produce.
Please note: Our drums are made by hand and will vary in color, rope style and carving from one to the next. Slight irregularities are common.