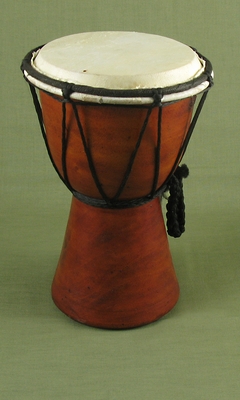 Click Any Image To Enlarge
OUT OF STOCK

Our durable 8"x5" djembes are perfect for children aged 4 and above - 2 two models are available in either light or dark finish. They also make fantastic ornaments and add a tribal decor. These are perfect for gift baskets or for large corporate events and promotional items. They are available in large quantities.

Please allow for variations in carving style and rope color as all Sageman Djembes are made by hand and vary slightly from one drum to the next.